Why VinaCapital?
Founded in 2003, VinaCapital is a leading investment management firm headquartered in Vietnam, with a diversified portfolio of more than USD3.9 billion in assets under management. The firm's flagship closed-ended VinaCapital Vietnam Opportunity Fund Limited trades on the Main Market of the London Stock Exchange. VinaCapital also manages several open-ended funds for domestic and foreign investors, numerous segregated accounts, and an ETF. The company was named as "Best Fund House – Vietnam" for 2018, 2019, and 2020 by Asia Asset Management. The company also has partnerships with a number of international investors in hospitality, venture capital and energy. 
Our mission is to produce superior returns for investors by using our extensive knowledge, networks, and creativity to identify and capitalise on the many opportunities emerging in Vietnam.
Led by senior executives with extensive experience in international finance and investment management, VinaCapital's industry-leading professionals cover the full range of traditional and alternative asset classes including listed equity, private equity, venture capital, fixed income, and real estate.
VinaCapital has offices in Ho Chi Minh City, Hanoi, and Singapore. 
VinaCapital's mission
VinaCapital is an employer of choice for investment and finance professionals in Vietnam. Our staff members are mostly Vietnamese, supplemented by foreigners from Australia, New Zealand, Canada, the US, and Europe. VinaCapital employs around 170 people, all dedicated to achieving our goal of being the leading asset management and real estate development firm in Vietnam.
VinaCapital's reputation is the result of our staff. At VinaCapital, we pride ourselves on having the best investment teams in Vietnam – we are one of the top employers of CFAs in the country. We are a people-led business, which requires a commitment to teamwork, dedication, and integrity at all levels of the company.
VinaCapital's core value
Our Values are what bind us together and enable us to make informed, principled decisions. Our Values create a common culture of integrity and pride. Living our values is essential to our continued success. However, there are three more traits which every candidate and employee finds at VinaCapital. We are fair, open, and honest. We encourage every manager to adopt these principals which we believe are essential to creating a high-performance workplace which people enjoy being part of.
VinaCapital strives to adhere to international best practices in all aspects of our operations, from employment policies to corporate governance, and we expect our employees to live up to these standards.
If you are exceptionally talented, motivated, and hard-working, VinaCapital may be the place for you to build your career. But we are looking for more than talent alone. We require that our employees maintain the highest level of integrity, and this is matched by the company's commitment to be an employer of choice.
A recognized employment leader:
Best place to work in the Financial Service industry in 2016 and 2020
Top 100 employers of choice in all industries and top three employers of choice in the Financial Services Industry in over 10 years.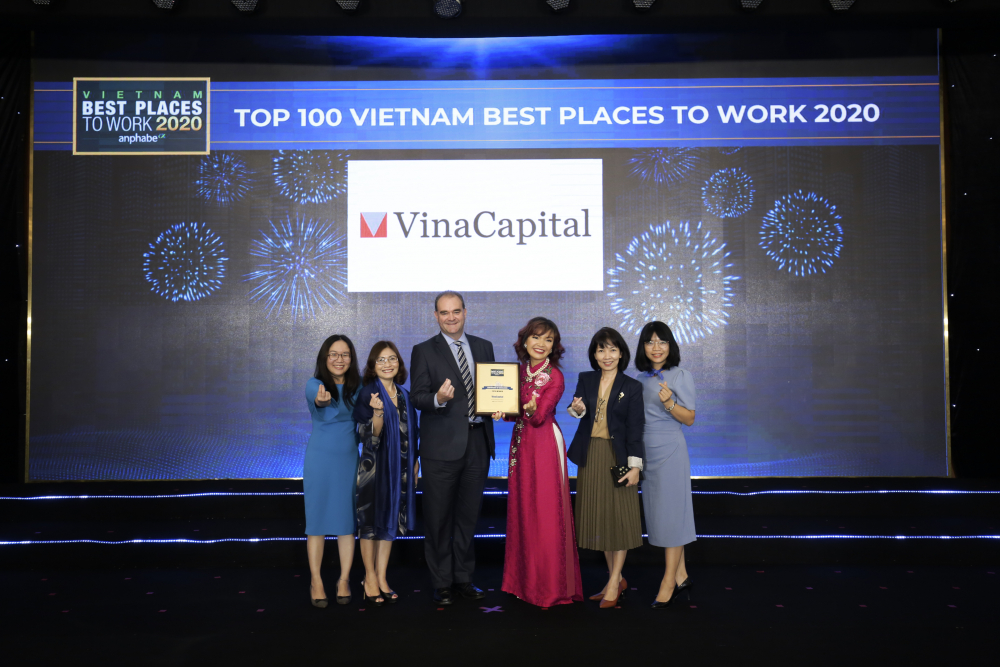 Our staff contribute to VinaCapital's reputation. Becoming a "VinaCapitalist" means that your contributions are recognized by senior management, who provide encouragement and motivation to you to develop and reach your professional goals.
A fair and diverse working environment: Our management team and employees come from Vietnam as well as the United Kingdom, United States, Canada, Australia, India, New Zealand, and others, creating a diverse and unique working environment and culture that provides equal opportunities for all staff to succeed.
Respect for and recognition of all employees' value: At VinaCapital, new employees are welcome to present their ideas to the Senior Management. While the Covid epidemic has had a significant impact on the global economy and business activities across different industries, VinaCapital is one of a few businesses that kept its compensation policy and benefits scheme unchanged.
Fast-paced and in the know: Working at one of the leading investment management companies in Vietnam means that our employees are continually staying abreast of the dynamic factors of Vietnam's economy, such as interest rates, inflation, the VN-Index, and foreign exchange rates. Staying on top of these and other metrics are key to making informed decisions that benefit our investors.  
Further develop and refine your financial acumen: The investment management sector requires professionals who understand market changes so that they can develop the appropriate strategies that enable our investors to benefit. VinaCapital gives its employees the opportunity to practice that every day so that they can hone their skills, increase their knowledge, and contribute to our investors' success.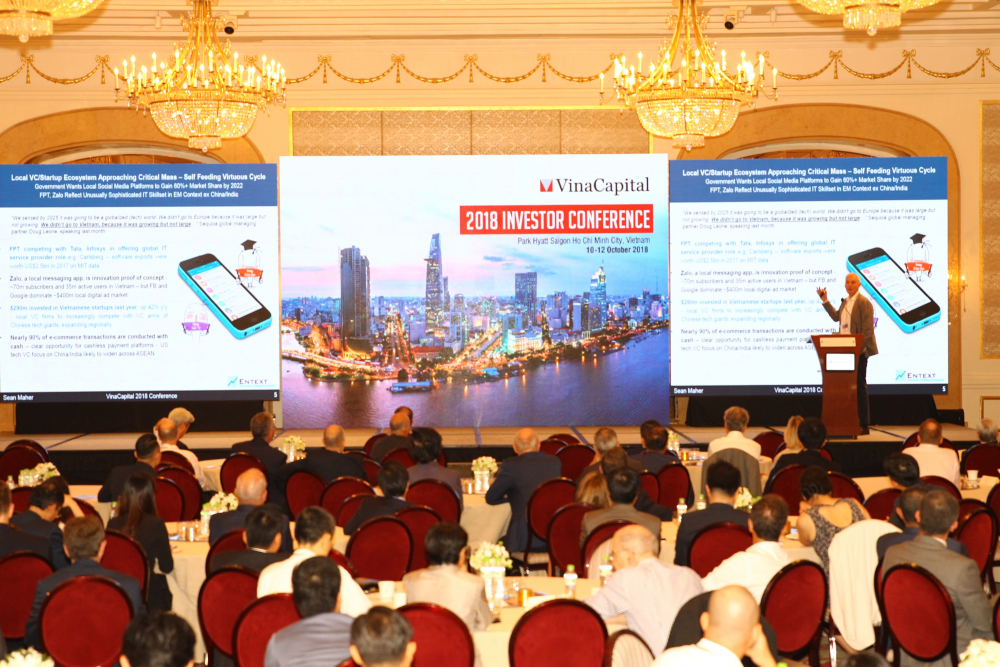 To be rigorous but not tedious: The financial service environment requires accuracy and analysis of large volumes of data and adherence to regulations and processes, but that does not mean that the work is tedious. The Senior Management encourages regular social activities like parties and team-building trips to create a working environment that embraces the spirit of "work smart, play hard".
Where we have committed to helping you reach your potential
At VinaCapital, we promote a culture of high engagement. By building a core competency framework for each function, employees' strengths and weaknesses are identified properly. From this point, the development plan can help the employees maximize their value-adding and contribution. Training and development programs are designed to support employees to maximize their learning opportunities and maximize their capabilities.

Where your well-being is well taken care of
Comprehensive health plans
Competitive compensation
Annual team-building trip
Employee connection activities
Family-friend benefits
Professional & personal growth
VinaCapital looks for dynamic, highly motivated, career-oriented individuals. Our company offers employment in numerous professional areas, principally for those with experience in investment, finance, real estate, accounting and audit. VinaCapital offers excellent remuneration and possibilities for career advancement and leadership
Inside review about VinaCapital
Legal Assistant

-

1624487449

Pros: Working here, I have chance to work with smart and dynamic leaders, friendly and supportive colleagues and I believe that VinaCapital is one of the employer in Vietnam who has a best welfare program for all employees such as insurance policy with high compensation level to employees and their family, annual outing trip to many famous countries in the world, huge education budget for all employees, chance to invest in many projects of the company, etc.

Pros: Great inclusive work culture with talented & supportive people. Provide the opportunities to always be learning & growing.